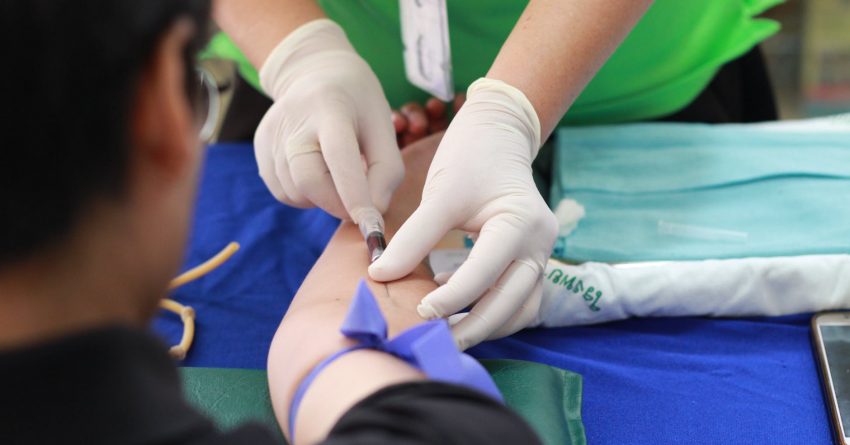 You Can Still Give The Gift Of Life
Canadian Blood Services are urging you to donate blood.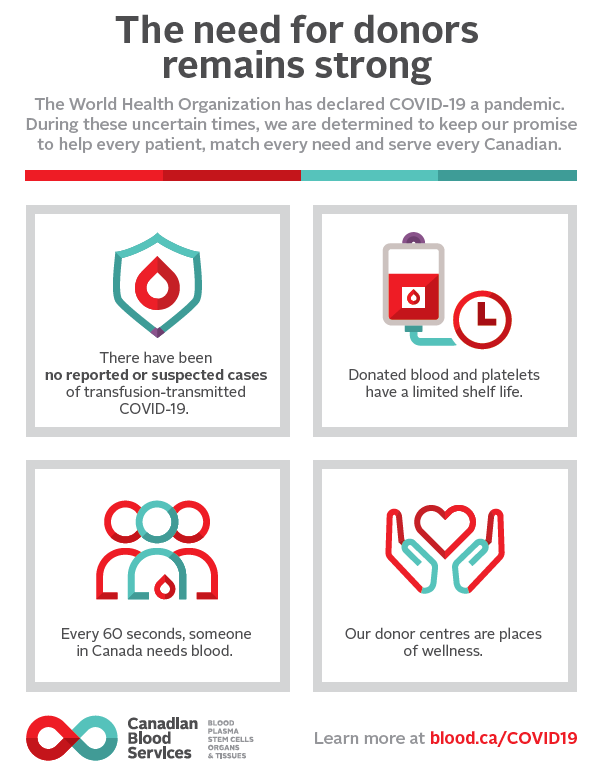 Donating blood in Canada continues to be safe.  Their cleaning and infection-control practices protect you, their staff and volunteers. All prospective donors are also carefully screened for any symptoms of illness, including very mild ones. This screening occurs during both appointment booking and upon arrival at the donor centre or event. Those with any symptoms are not allowed to donate blood and are instructed not to visit.
New measures took effect Monday March 16, 2020.
Anyone asked by public health to place themselves under observation or self-quarantine are not allowed to donate for 14 days from the date of their last contact with a case or suspected case of COVID-19.
Anyone with a case or suspected case in their household cannot donate for 14 days after the infected person's recovery.
Anyone with a confirmed case of COVID-19 are not allowed to donate for 56 days after full recovery from the infection.
More information on COVID-19 is available at blood.ca/covid19. To make an appointment to donate, download the GiveBlood app, call 1 888 2 DONATE (1-888-236-6283) or book now at blood.ca. Walk-in appointments are also available at all locations.
Source: Canadian Blood Servies
~Amanda