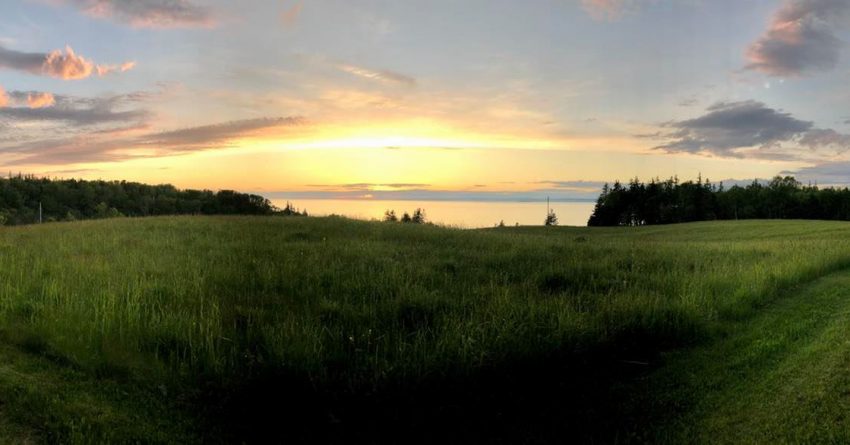 Take A Road Trip And You Could Win With Tourism Nova Scotia!
Tourism Nova Scotia has launched a new contest that encourages ALL Nova Scotians and Atlantic Canadians to get out and explore our province and support local businesses.
The Ultimate Nova Scotia Road Trip contest invites YOU to post photos of yourselves enjoying one, or as many possible, of 25 quintessential Nova Scotia activities – from whale watching to indulging in a late night donair – for a chance to win an incredible local getaway.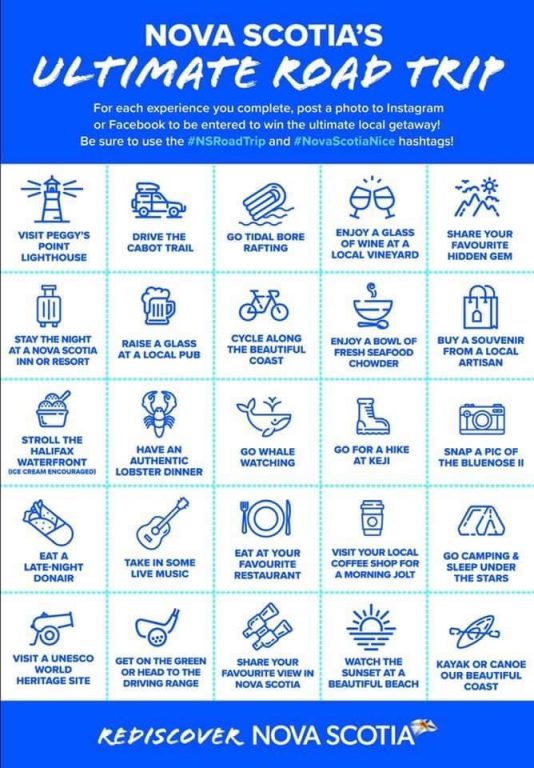 The contest is part of Tourism Nova Scotia's Rediscover Nova Scotia advertising campaign and gives both inspiration and incentive to plan a late-summer or early-fall stay-cation.
To enter the contest, you'll need to post photos on Facebook or Instagram of yourself enjoying activities featured on the contest scorecard and include the hashtags #NSRoadTrip and #NovaScotiaNice.
For each photo you post on social media using the hashtags, you will be entered to win the ultimate prize: a personalized trip including 6 nights/7 days anywhere in the province (as listed on NovaScotia.com). The more activities you take part in, the more photos you post, the more chances you have to win.
For more details, click HERE
The contest runs until October 11th
Source: NS Tourism
~Amanda