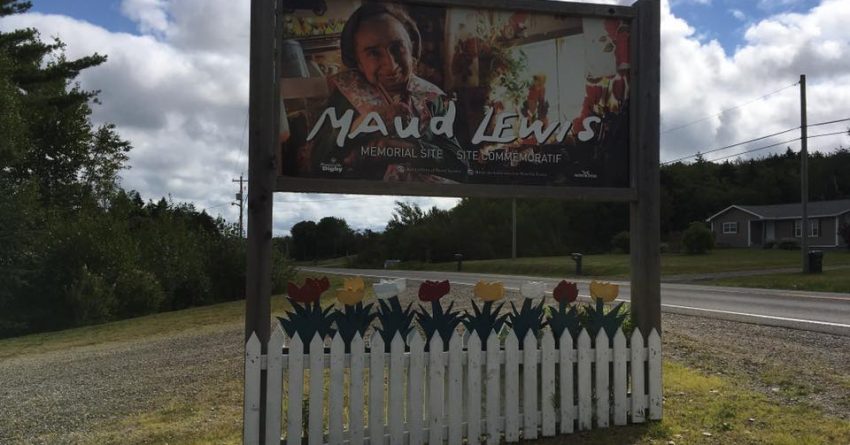 Remembering Maud Lewis
Today, we celebrate & remember Nova Scotia folk artist Maud Lewis, one of Canada's best-known folk artists.
She was born this day in 1903 in South Ohio, later in life moving to Digby, then Marshalltown where she lived the rest of her life. Maud was introduced to art by her mother, and began her artistic career by selling hand-drawn and painted Christmas cards. She overcame some obstacles in her life. Maud suffered from birth defects and developed rheumatoid arthritis, which reduced her mobility, especially in her hands. That didn't slow her down though, she painted on every available surface in her tiny house, in addition to painting Christmas cards, and her painting she sold.
She lived most of her life in poverty, in a one room house, achieving national recognition in 1964-65. People began stopping at her Marshalltown house along Highway 1 in the late 40s to buy her painting for $2 or $3. It was only in the last few years of her life that her paintings began to sell for more; $7-$10 apiece.
She achieved national attention as a folk artist after an article in the Toronto-based Star Weekly in 1964. And in 1965, she was featured on CBC's TV show Telescope. Watch that episode here.  After than, in the 70s, two of her paintings were ordered by the White House.
Her works and the restored Maud Lewis House are displayed in the Art Gallery of Nova Scotia.
In Digby County, there's a Maud Lewis Memorial in Marshalltown, as well as a replica of her house in Digby (11585 NS-217, Digby).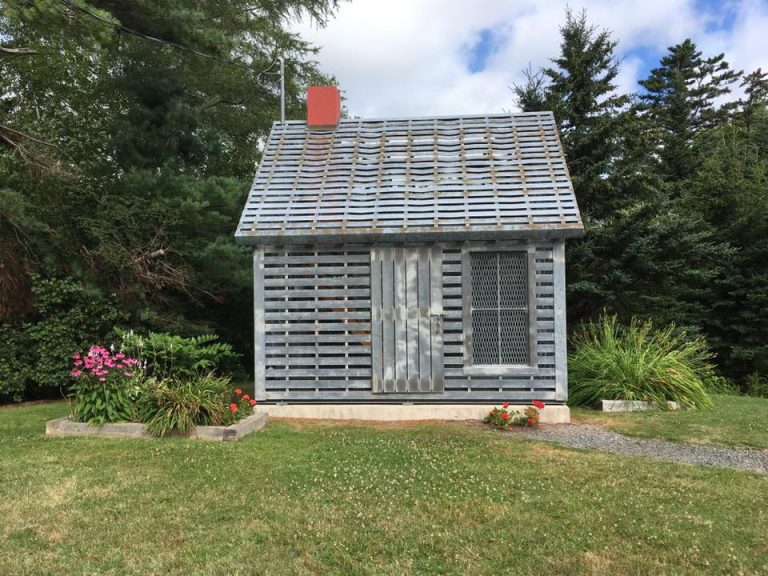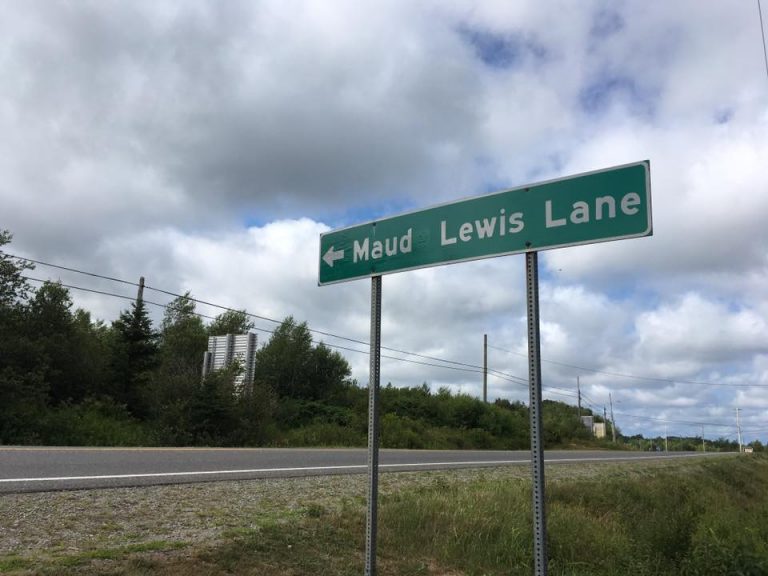 Maud passed away in 1970 at the age of 67.
A movie on her life was released in Canada in 2017; starring Sally Hawkins & Ethan Hawke. It got a lot of attention; although it was filmed in Newfoundland, instead of Nova Scotia…odd, I'm sure there was a reason. It won 7 Canadian Screen Awards, and renewed interest in her art.  Click here to watch the trailer.
Sources:
wikipedia.org
artgalleryofnovascotia.ca