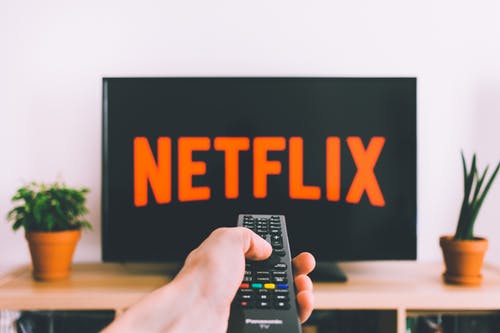 New On Netflix This Week!
Start making your watch list for your turkey coma next week!
➢ December 17:
• Ronny Chieng: Asian Comedian Destroys America! (Comedy):  Stand-up special from the "Daily Show" correspondent and "Crazy Rich Asians" star.
➢ December 18:
• Don't F**k With Cats: Hunting an Internet Killer (Documentary):  Amateur sleuths hunt down someone messing with cats on the internet.
• Soundtrack (Musical):  Musical drama series by Josh Safran about groups in Los Angeles and the music that connects them.
➢ December 19:
• After the Raid (Documentary):  A large immigration raid in a small town leaves emotional fallout and hard questions for its churchgoers about what it means to love thy neighbor.
• Ultraviolet: Season 2:  Polish thriller series returns.
• Twice Upon a Time (Romance):  Months after a crushing breakup, a man receives a mysterious package that opens a portal to the past — and gives him a chance to win back his ex. (Gaspard Ulliel, Freya Mavor)
➢ December 20:
• Pet Sematary (Thriller):  After relocating with his wife and their two young children from Boston to rural Maine, a doctor discovers a mysterious burial ground hidden deep in the woods. (Jason Clarke, Amy Seimetz, John Lithgow)
• The Two Popes (Drama):  Behind the Vatican walls, Pope Benedict and the future Pope Francis must find common ground to forge a new path for the Catholic Church (Anthony Hopkins, Jonathan Pryce)
• The Witcher (Fantasy): The debut season of Netflix's giant new fantasy epic starring Henry Cavill as Geralt of Rivia.
~Amanda