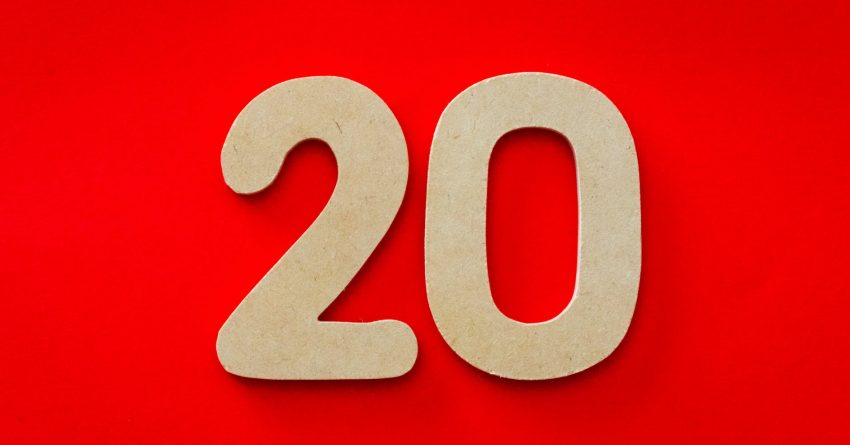 It Was 20 Years Ago….
I hate to be the one to tell you, but all these things happened 20 short years ago…
⇒ Wikipedia was launched. Whether always correct or not, it quickly became the go-to resource for looking up a quick fact. (Especially for radio people…)
⇒ Lifehouse's 'Hanging By A Moment' was Billboard's top song of the year.
⇒ The Game Boy Advance — which dominated holiday wish lists for years– first became available.
⇒ Apple introduced its first-ever iPod (from which we now have the word 'podcast').
⇒ Pierce Brosnan was named People's 'Sexiest Man Alive."
⇒ Billie Eilish was born.
⇒ Time magazine named Rudy Giuliani its "Person of the Year."
⇒ Michael Jordan became the 4th-ever NBA player to score 30,000 points, accomplishing the feat as a member of the Washington Wizards.
⇒ "Gladiator" won the Oscar for Best Picture, and star Russell Crowe won Best Actor.
⇒ We were introduced to 'Shrek' and 'Donkey' for the first time.
⇒ "Harry Potter and the Philosopher's Stone" (or "Sorcerer's Stone") was the biggest movie of the year, eventually grossing more than $1 billion).
⇒ Tom Cruise and Nicole Kidman called it quits after 11 years of marriage, while Jennifer Lopez and P. Diddy broke up after three years together.
⇒ 9/11. 2 hijacked American airliners plowed into the twin towers of the World Trade Center in New York, causing them to collapse, and one crashed into the Pentagon in Washington D.C. Nearly 3,000 died.
Sources: Awkward, Buzzfeed, Billboard
~Amanda