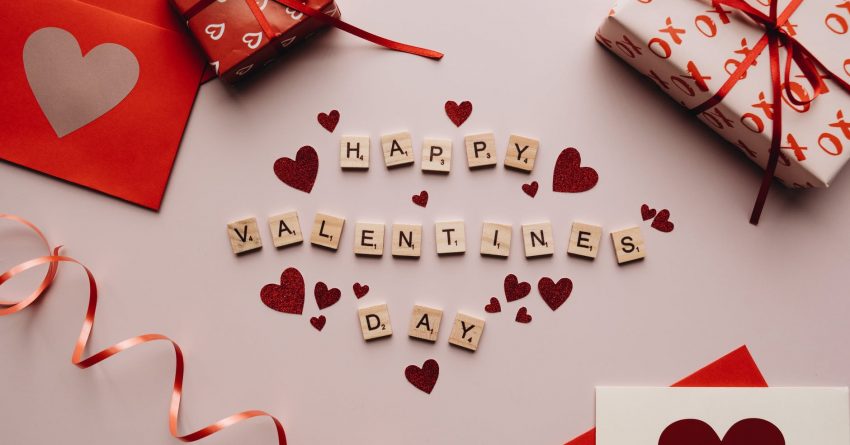 Inexpensive Ways To Show LOVE On Valentine's Day!
For some, Valentine's Day can be stressful. I remember when Scott and I first celebrated, it took me a while to convince him that we didn't really need to do anything!  I'm not much for Valentine's Day. Maybe because my parents really didn't celebrate…other than my dad buying me a chocolate bar!
So if you want to show your sweetheart some love this week, try these!  Not just for Valentine's… but maybe everyday!
• Bake cookies instead of buying expensive chocolates:  Not only are homemade cookies delicious, but they'll show you really put an effort into prepping for Valentine's Day. Get a heart-shaped cookie cutter to fancy them up!
• Look for restaurant discounts online:  Plenty of upscale restaurants offer coupons and discounted gift cards that can be purchased online.
• Cook dinner instead of going out:  A homemade dinner is a romantic way to show you care. Grab some candles and make the perfect playlist to make it a romantic night in.
• Plan your day together:  A lot of the pressure about Valentine's Day comes from being unsure of your significant other's expectations. Making plans together can be just as romantic as planning a surprise.
• Enjoy the great outdoors:  Go for a hike or a sunset walk. It's a peaceful Valentine's option that'll let you avoid packed restaurants and spend quality time together.
• Turn the phone off:  The simple act of unplugging our devices can help make the day feel a little more special. Unplugging will let you and your beloved focus on each other, without distractions, no matter what activity you choose.
• Recreate your first date:  Whether you're re-watching the movie you went to see on your first date, or re-visiting the spot where you first met, recreating a relationship highlight is a fun and romantic way to celebrate.
Source: MentalFloss
~Amanda