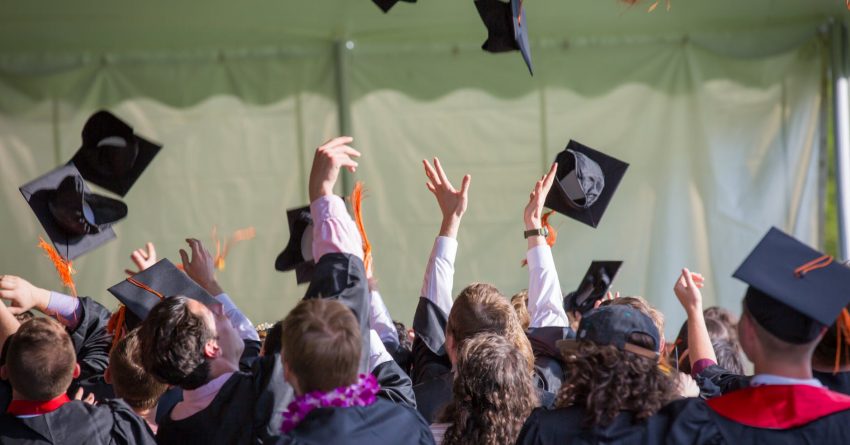 Congratulations To The Class Of 2020
It's been a strange wrap to the school year but we are celebrating the accomplishments of our students!
Here is a list of the Graduation ceremonies for the rest of the week!
Wed. June 24th
West Kings – 9:30AM graduation ceremony. They're' live streaming it too, the link is the on the West Kings District High School FB page.

Wed. June 24th
Digby – grad parade. 7:30 (lineup) going from the school to downtown (led by RCMP)
Wed. June 24th
Central Kings – Class of 2020 parking lot graduation ceremony
Thurs. June 25th
Annapolis Royal (Annapolis West Education Centre) – from the ARRA condos to the fire hall at 8:30
Thurs. June 25th
Middleton Regional High School graduation takes place throughout the day
Thurs. June 25th
Horton High School Graduation 2020 10:30am start time.  They are streaming as well, https://nslive.tv/horton-grad-2020
Family and friends are invited to celebrate the Horton High graduating class of 2020 that evening at 7:30pm, physical distance while watching the grad class walk down Front Street and the Rail Trail in Wolfville! It starts & ends at the Wolfville Farmers Market!
Fri June 26th
Bridgetown Regional Community School graduates will be honored with a drive up event at the school
Fri June 26th
The town of Kentville is hosting a community grad celebration for NKEC (North East Kings Education Centre). It starts with a parade (line up at 6:30), and will drive through town with a police escort at 7pm. Following the parade there will be a grad march, slideshow, lights, music, and social distance dancing
Sun June 28th
6pm at the Windsor Community Centre – it's the Avon View High School Community Graduation. Each grad will receive a community certificate of recognition, and be together and walk the stage in Cap and Gown in front of their friends (while adhering to public health guidelines and social distancing).
*Residents are encouraged to line the streets with physical-distancing in mind congratulating the graduates.
~Amanda