Comet NEOWISE Is Coming!
Comet NEOWISE (C/2020 F3) will be bright enough in the sky to be viewed with the assistance of simple binoculars.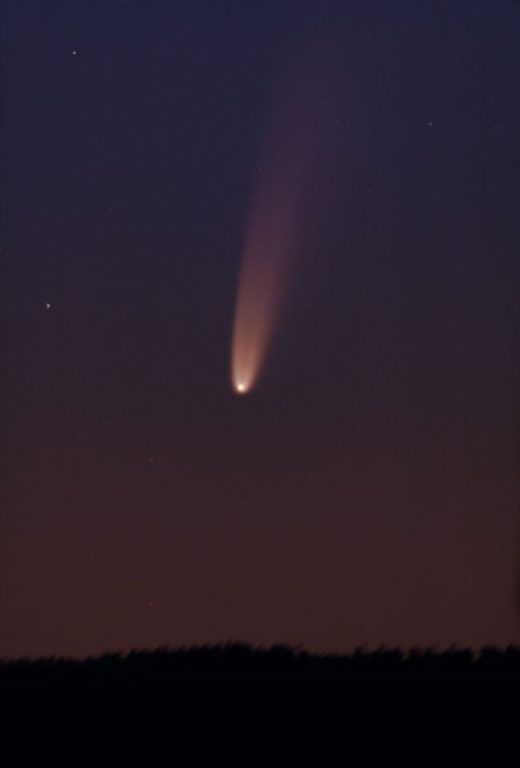 According to Space.com, the comet could become even more visible in the early morning right now but after sunset after July 12th. That is when it will appear low in the northwest sky and will continue to climb even higher in the following days.
On July 22,  the comet will make its closest approach to Earth for another excellent viewing opportunity.
On July 25, the comet will appear some 30 degrees up from the west-northwest horizon just after the sun sets, creating the potential for excellent comet spotting.
According to EarthSky, C/2020 might not be visible from Earth again until the year 8,786.
For more, click HERE
Source: Space.com
~Amanda