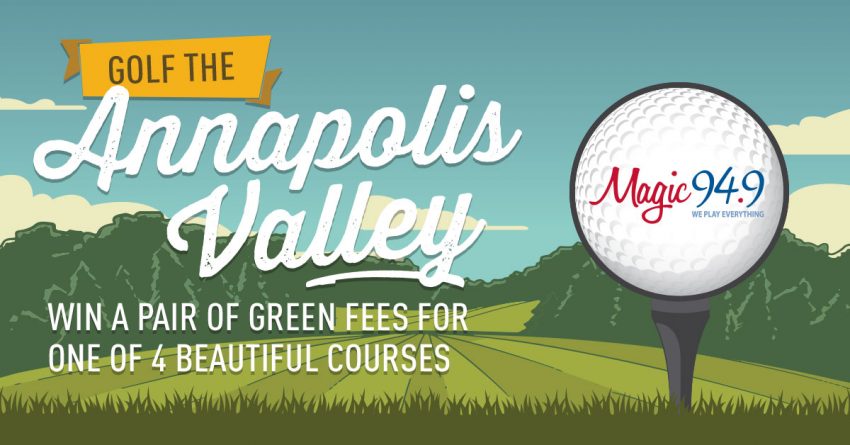 Golf the Annapolis Valley!
The Annapolis Valley is a beautiful place to GOLF! We have so many great courses and clubs, and we're celebrating…giving you a chance to GOLF THE ANNAPOLIS VALLEY!
Here's now it works:
From June 12th to July 10th fill out a ballot for a chance to win a Round of Golf for TWO from one of four awesome courses! They include Digby Pines Golf Resort & Spa, Eden Golf & Country Club (Paradise), Island Green Golf Club (Kentville), and Fort View Golf Course (Annapolis Royal)!
You can fill out a ballot at any of the above golf courses, as well as Family 1st Medical New Minas, Edible Art Cafe in New Minas, Magic studios in Kentville, as well as at the Magic 949 Subway Community Cruiser when you see it in your community.
From June 17th to July 13th weekly Monday to Saturday, we'll draw a daily winner. That person will win a round of golf for two at the featured golf course of the day.

**Maximum 4 ballots at each sponsor location, which gives you plenty of chances to win**
**As always, our 30 day rule applies, you can only win every 30 days**