Lost and Found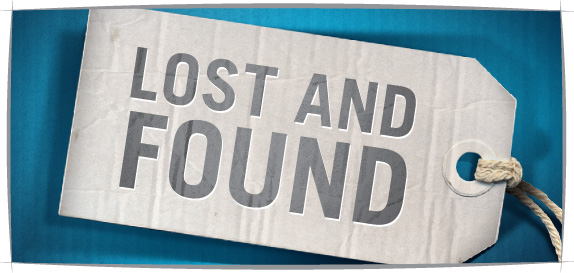 Friday, June 23

FOUND: a young male cat; found in Cornwallis Inn area of Kentville. Grey tabby and white. Call 902-679-6498
Friday June 16
FOUND:  A pair of men's glasses, black Foster Grant frames, found on Hwy 12 around the Butler Road area.  Call 902-670-6676
Thursday June 15
LOST: A small black duffel bag containing Helly Hansen rain gear, perhaps at Cloud Lake. Call 902-582-1234. Reward is being offered.
LOST:  Calico cat named Lila, missing from the Greenwood Road/Glebe Road area near the Greenwood Mall.  Call 902-824-1768.
Tuesday June 13
LOST: A charcoal colored boot (covers the top when its down) from a Mustang convertible. Lost Sunday evening between 6:30 and 7:30pm somewhere between Port Williams and Canning. Call 902-670-0213.
FOUND: A pair of glasses were found at the yardsale in Wilmot on Sunday. Call 902-538-3514 to identify.
Tuesday June 6
FOUND: A pair of ladies prescription eye glasses, dark blue frames, found near RBC in Kentville. Call 902-678-2111