Woman donates kidney to stranger through Facebook!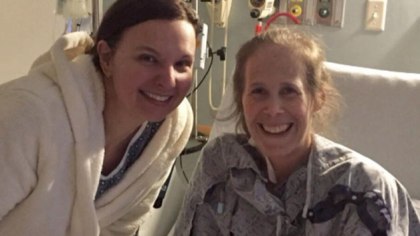 When Nicole Baltzer read a Facebook post from Kara Yimoyines, a single mom with lupus who was getting sicker while waiting for a new kidney, she felt terrible for her. But then she realized she could help and decided to find out if she was a match and could be a living donor.
Nicole reached out to Kara and the two women found they had a lot in common – they live in the same town, they're both from the midwest, and they both like sports. And after months of screening, docs found they were a perfect match for the kidney transplant.
Not only has Nicole given a kidney, Kara says she's been given time back with her children and Nicole has set a great example for her own daughter. "I think actions speak louder than words," she says. " This has been a good thing for everybody."
For as bad as social media can be sometimes, it's so nice to see when it's used for something genuinely good like this!