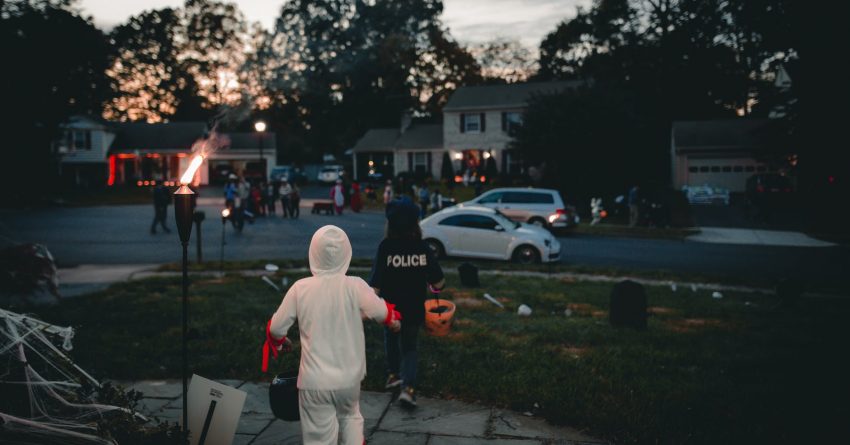 Trick Or Treat…Smell My Feet
Happy Halloween!
If you have an experienced trick or treater or a first timer…these are really great Halloween rules to live by!
• Lots of decorations means good candy because it shows residents spend a lot on Halloween.
• It's always better to choose your candy than to have someone else choose it for you.
• Old people are either very generous or give you one peanut. There is no in-between.
• The cuter the costume, the more candy you get.
• Snickers are good loot. Toothbrushes are not a 'treat'.
• Pillowcases hold twice as much as plastic bags and 3 times as much as plastic pumpkins.
• Don't get stuck behind little kids at the door. They take forever to decide.
• People serve the good stuff first. The longer you stay out, the worse the candy gets.
• When parents chaperone, moms say things like "Be careful" and "Remember your manners." Dads say "What'd ya get?" Dads also stay out later than moms.
Police are reminding parents to ensure the kids are in brightly-coloured costumes with reflective tape. Use makeup rather than a mask so their vision is not impaired. Be very careful crossing streets….and drivers especially need to be on the watch for that. And don't eat anything until mom or dad has checked it out.
Homeowners should keep porch lights or external security lights on. Keep pets indoors because costumes could scare them.
Residents should pay attention in and around their own properties and neighbourhoods and call police if you notice anything suspicious.
Have fun, be safe and just let the sugar high happen!
Source: Readers Digest
~Amanda