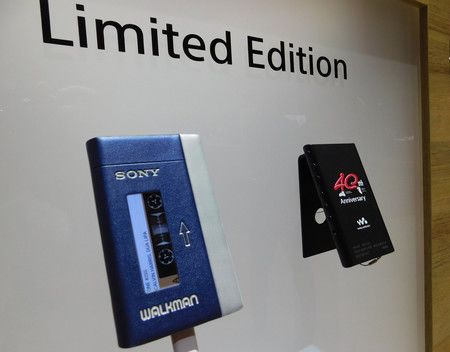 The "Walkman" Turns 40!
Sony is releasing a new 40th anniversary edition of its revolutionary music player, the "Walkman".
The Walkman was the first truly portable personal cassette player and it changed the way we listen to music.
The new version has a 40th anniversary logo printed on the back, and it comes with a specially designed case and package that pay homage to the original TPS-L2 Walkman. While a look through the plastic window will give the impression of the cogs of a cassette turning inside, a closer look will reveal that it is a touch screen with a perfect video representation of a tape. As you tap it, the image is replaced by the modern interface of a digital audio player, with album art, track details and play and pause functionality.
Powered by Android, the new Sony Walkman will deliver high-resolution audio, and give listeners the option of using a vinyl processor to give digital tracks the "character" of vinyl. It also has USB-C port for connections. It hits stores in November.
Source: Sony
~Amanda