Maudie: A sweet slice of NS that won't be for everyone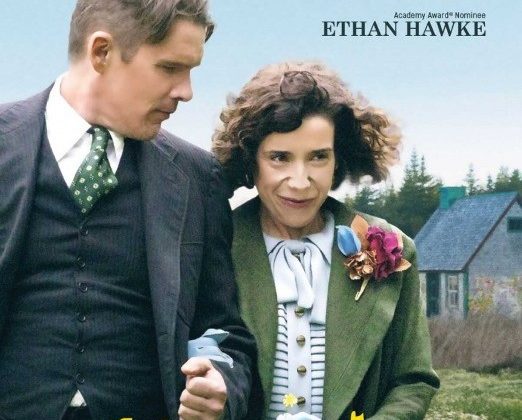 Last night, I swung by the Valley Drive-In to see the movie everyone in the Maritimes is talking about this year, "Maudie". It's the story of Maud Lewis, the Digby-area folk artist, and her rise to fame throughout the second half of her life.
"Maudie" is a bit of a hard movie to recommend…it's a very quiet movie, with good, understated performances from Sally Hawkins as Maud, and Ethan Hawke as her husband Everett. The sense of humor in it is very quirky, and the movie moves slowly at times; so if that isn't your type of movie, it may not do that much for you.
That said, I found it very interesting to learn about how Maud Lewis began her art, and seeing her progress with it in her life, along with the unusual circumstances of her marriage, and her struggle with arthritis. I loved the music in it, and although the movie itself wasn't filmed here in the province (filmed mostly in Newfoundland), it was good to see representation of smaller communities like Marshalltown, and Digby, in a movie.
It's not necessarily exciting, but I found "Maudie" an interesting watch, and a great quiet night out at the movies. The fact that I got to see it at the Drive-In was the cherry on top. If it plays again near you, and it sounds like something you'd enjoy watching or learning more about, consider checking it out!