Hurricane Dorian
The latest computer models are indicating hurricane Dorian is headed for the Maritimes later this week.
The National Hurricane Centre in Miami says the storm could make landfall in Nova Scotia by Saturday morning at hurricane strength.
The Canadian Hurricane Centre in Halifax has published it's own  hurricane tracking map  showing Dorian travelling along Nova Scotia's Atlantic coast with sustained winds above 130 kilometres per hour.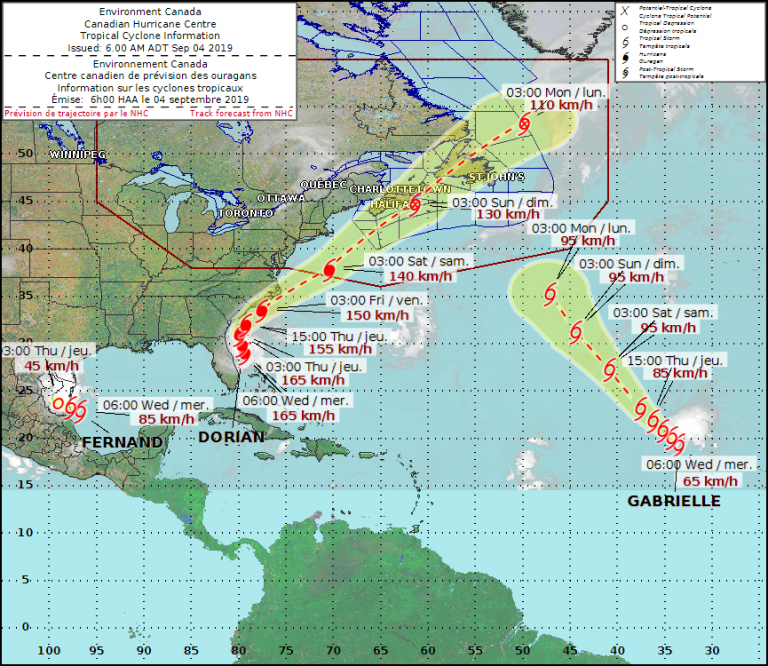 However, forecasters have made it clear Dorian's track is far from certain at this point as it's just now starting to turn northward along the Florida coast after stalling over the Bahamas  – where it caused devestating damage and is being blamed for at least five deaths.
~Amanda