Get Ready For A Beverly Hills 90210 Reunion This Summer! ***Video***
The original cast of Beverly Hills, 90210 are set to reunite for a miniseries — simply titled 90210 — that will center around the actors trying to pull together a reboot of the original show.
The six-episode series is set to air this summer on Fox.
Jason Priestley, Tori Spelling, Jennie Garth, Ian Ziering, Gabrielle Carteris and Brian Austin Green will all play heightened versions of themselves in 90210. Picking up 19 years after the original series ended.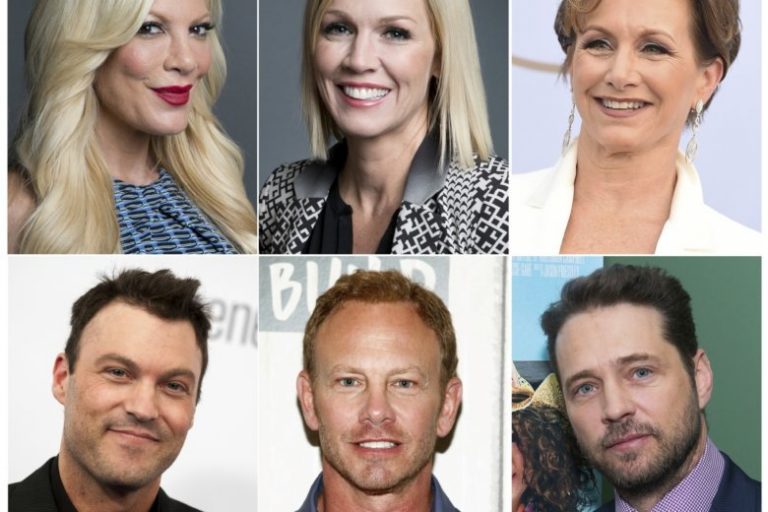 Watch the teaser trailer:
For more, click HERE
Source: FOX
~Amanda