Dog lovers take more photos of pups than spouses!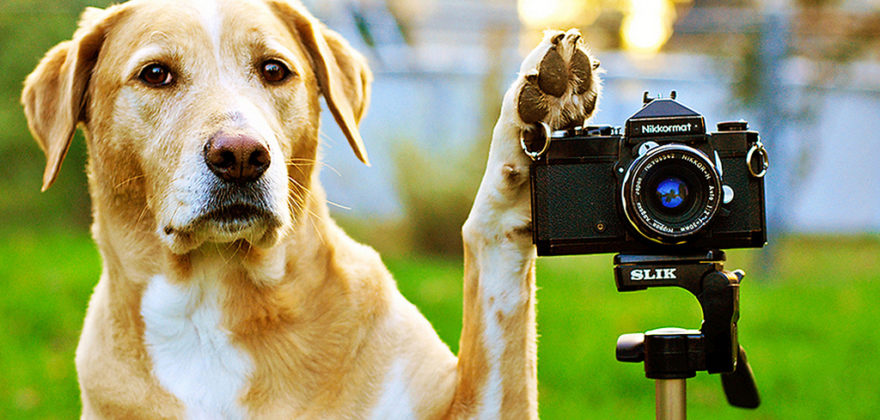 How do you find a dog lover? Research says, just take a look at their photos! A recent study found that 65% of people who own dogs take more pictures of their pooches than of their significant other!
The same study also found that nearly half of people have a harder time leaving their dog when going away than their spouse; hopefully, that doesn't leave them in the doghouse! Plus, almost all people who own dogs consider them a member of the family.
I didn't grow up with a dog or hardly any pet, so I don't know what it's like to have one as a member of the family…is this the case for you, or has your furry friend always been a beloved family staple? If you had to guess, how many photos of your dog have you taken?