Canada's Agriculture Day Is February 12th!
Coming up on February 12th, 2019 Agriculture More Than Ever is celebrating Canada's Agriculture Day.
Canada's Agriculture Day is a time to showcase all of the amazing things happening in the agriculture industry and create a closer connection with consumers about where their food comes from and the people who produce it.
There are events happening for Canada's Ag Day happening across the country, including a screening of Before The Plate, being held in Wolfville, NS.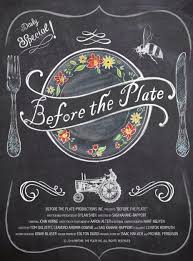 This event is being presented by the Kings County Federation of Agriculture and Agriculture More Than Ever.
Tickets for the event can be found here: www.kingscountyfederationofagriculture.eventbrite.ca
Trailor for the film can be found here: https://m.youtube.com/watch?v=gJ7X3POmIOo
Special thanks to Amy VanderHeide Atlantic Ambassador for Agriculture More Than Ever
~Amanda