88-year-old crosses skydiving off the bucket list!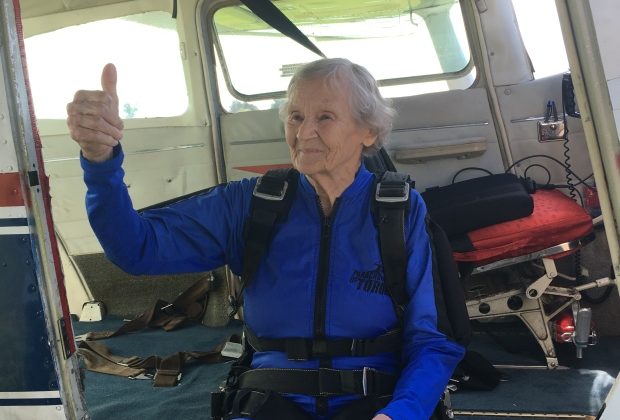 Age ain't nothing but a number…she's 88, but Maire Hollo isn't letting her age stop her from doing what she's always wanted to do. Skydiving was always on her bucket list and now the Ontario woman can finally cross it off.
Not only did Hollo try skydiving, she's been systematically going through the list of "daring accomplishments" she wants to experience before she dies. When she was 84, she did the EdgeWalk at the CN Tower, where you literally walk the edge of Canada's tallest building!
Sound scary? Not to Hollo. "If you're afraid," she says, "you only live half a life." So what's next for this fearless great-grandmother? Racing a car on a closed track. She's definitely not slowing down yet!